Funeral Dove Release
We can provide pure white doves for you to release at funerals and memorial services in the South Florida area. Cities including Miami, Ft Lauderdale, West Palm Beach, Hollywood, Hallandale, Plantation, Coral Springs, Lauderhill, Lauderdale Lakes, Boynton Beach, Boca Raton, Deerfield, Lake Worth, Jupiter, and every other city in Broward, Miami-Dade and Palm Beach Counties. These white ceremonial birds can be released at the graveside, a church, funeral home, or at the beach.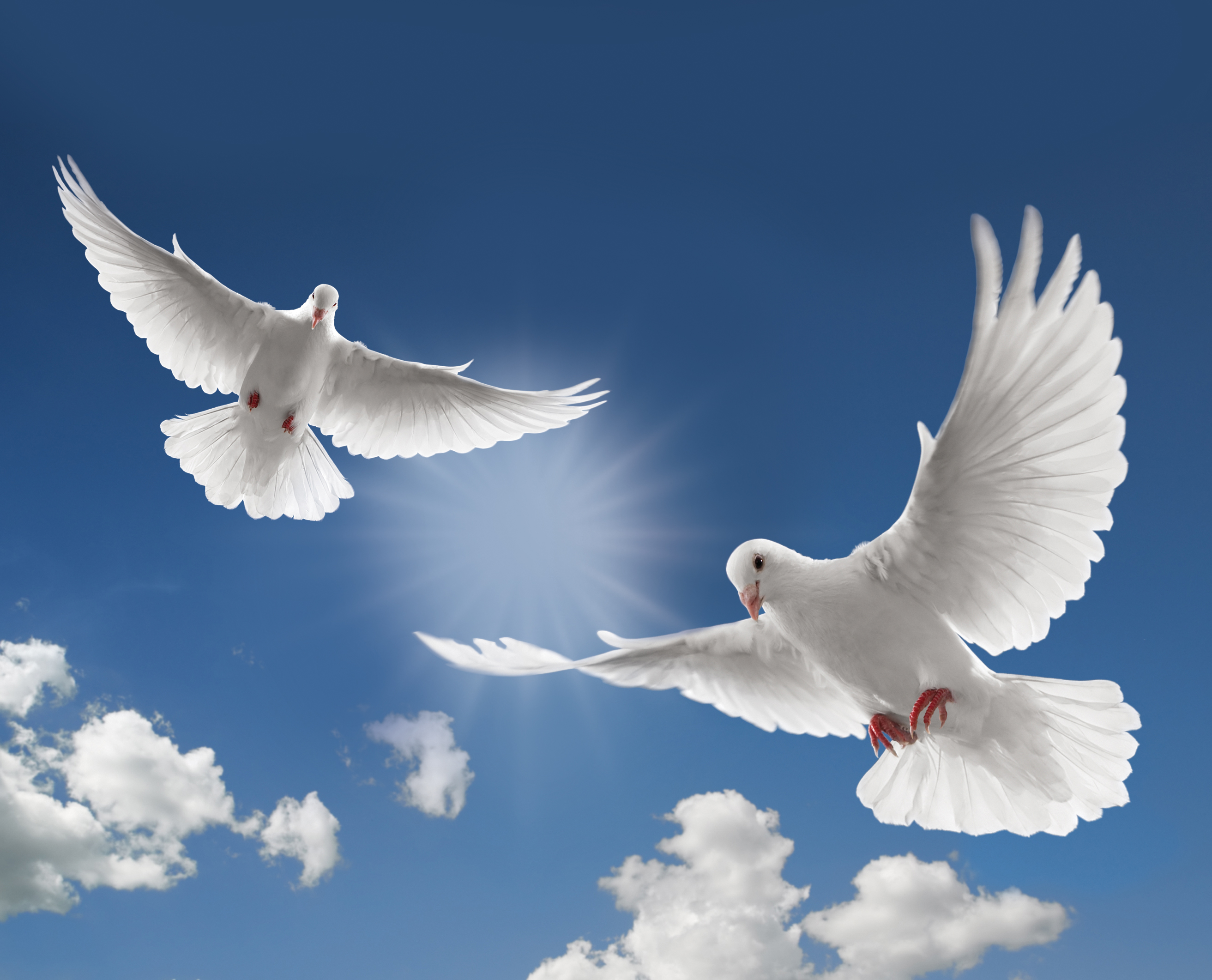 The white dove release is done for all types of religious and non-religious ceremonies. Typically one pure white dove is released at a funeral symbolizing the departed loved one's spirit leaving the earth and rising up into Heaven. There can be three doves released symbolizing the Trinity.
Sometimes a whole flock of white doves is released symbolizing previously departed family and friends, and then a single dove is released to join the flock waiting and circling above. Then, they all fly off together. The doves really are a beautiful addition to any special ceremony or memorial type of service.

A Wonderful, Affordable Memorable Gift
Family and friends can give a dove release to the family of the deceased. This time of mourning can be a difficult time and trying to find a way to express your sympathy can be equally difficult. For about the same cost as sending flowers, you can provide a memorial dove release. The release can be scheduled at the church, funeral home, or cemetery.


The White Dove
Our white doves are specially trained and will return to our home after being released. We provide the best care for our doves. They are healthy and disease free. They are allowed to fly free daily and are kept in their loft at night for their protection. We feed them twice a day and clean, fresh water is available to them at all times. They love to bathe and are given bath water to splash around in. We love our birds and do not want any harm to come to them.
For the birds' safety, there are some limiting factors that may prevent them from doing the funeral release:

1. Heavy rain - The birds cannot fly in heavy rain. Their feathers can become too wet and they would not be able to fly even if they wanted to.
2. Dark - They cannot see in the dark. There must be enough time for the birds to return home before dark.
3. Outside - The birds must be released outside with a view of the sky.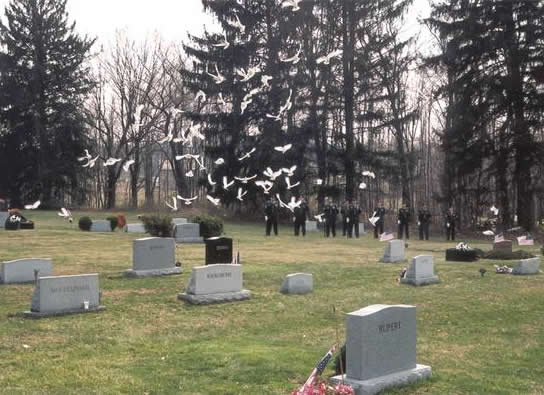 More and more families are discovering the sense of comfort and peace that a white dove release brings to the family members and friends at the end of a loved one's funeral or memorial service. Once all of the doves are released, they will join together in a group and fly in a circle. The result is a very beautiful ending to the service and a warm memory made for your family and friends.
All rights reserved. @ 2013 Funeral Dove Release.